Introduce "Uchibo Area" for you.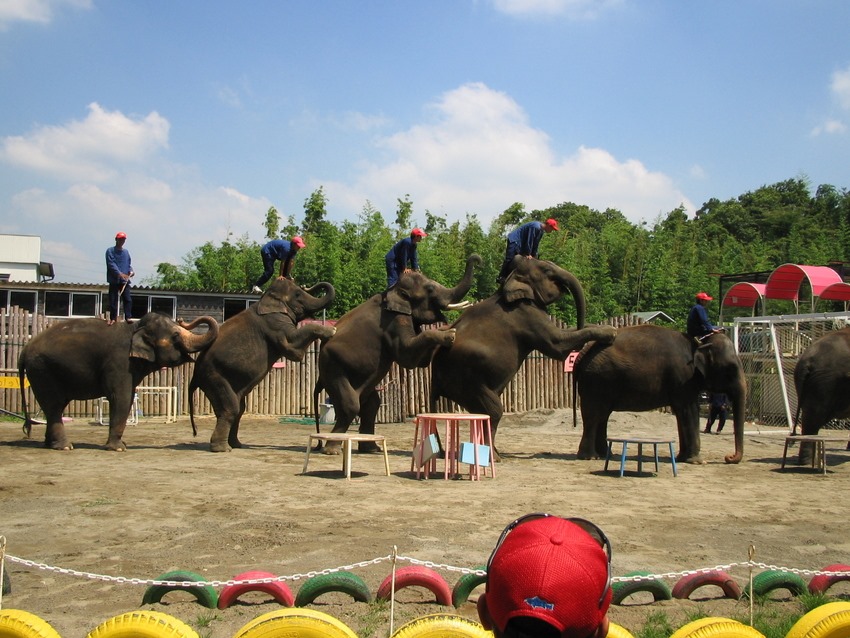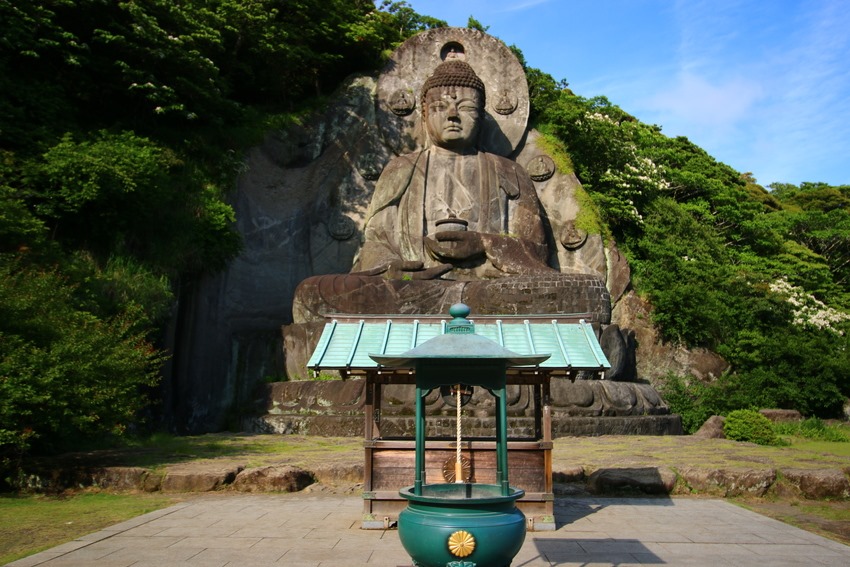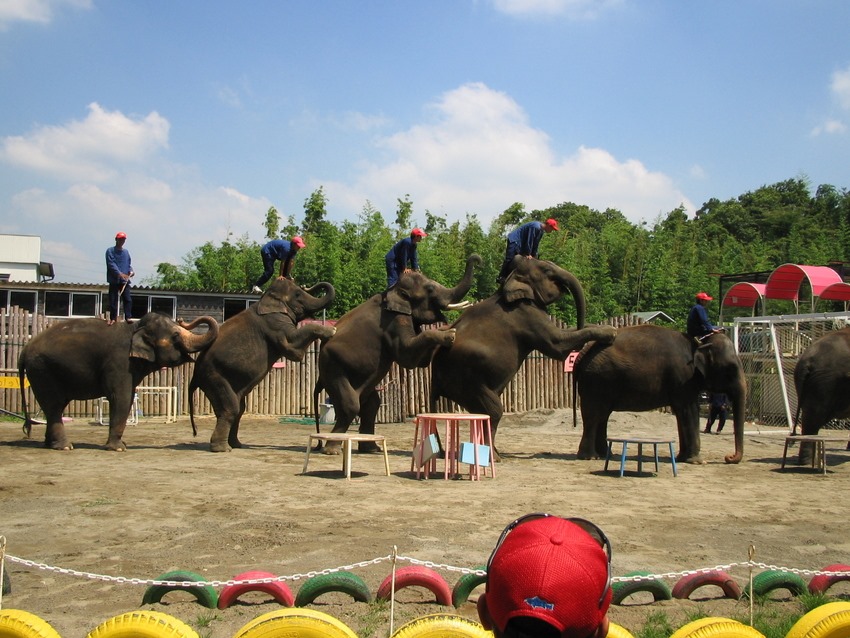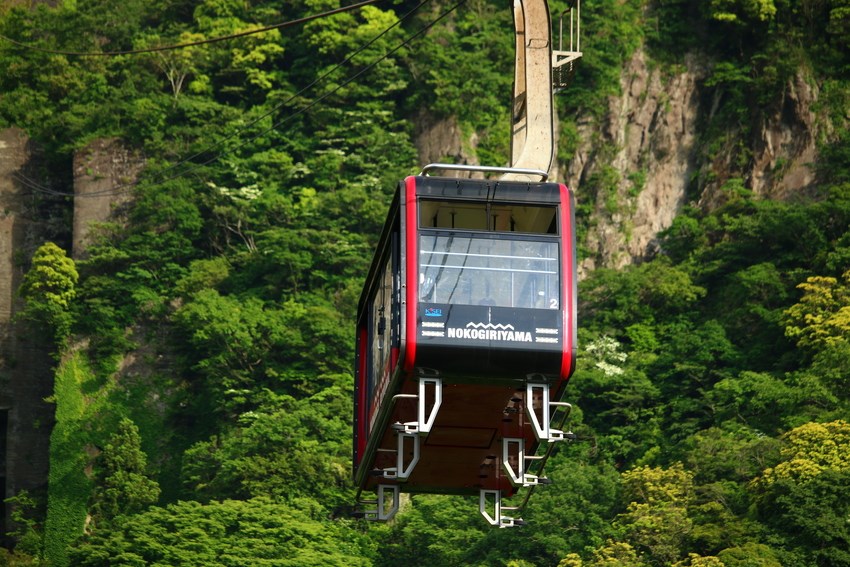 This time , We would like to introduce "Uchibo Area" for you.
Hello world!!
Thank you for checking our page always.
Now, we would like to introduce new Japanese sensational traveling spots for you.
This time , We would like to introduce "Uchibo Area" for you.
"Uchibo Area" is an area located in the western part of Chiba Prefecture. Ichihara City, Kimitsu City, Kisarazu City, etc. are included.
In the Uchibo area, there are "Ichihara Zou no Kuni", the zoo with the largest number of elephants in Japan, and "Mt. Nokogiri" can be reached near the summit by the "Nokogiriyama Ropeway", so you can enjoy beautiful scenery easily. There is a temple called "Nokogiriyama Nihon-ji", about 5 minutes walk from the summit, and the powerful stone statue exceeding 30m is a masterpiece. In spring, we recommend the "Kominato Tetsudo" that runs while watching the rape field like a yellow carpet. The best way to access the area is by car.
"Nokogiriyama Nihon-ji" is a temple in Kyonan-machi. Nihon-ji is a historic temple that is said to have opened in 725. The main shrine is a pharmacist "Yakushirurikonyorai" and is loved as a Buddha of illness and medicine. The stone statue of "Yakushirurikonyorai" is over 30m in size and is impressive. The precincts are roughly divided into five areas. Admission fee is required at Nihon-ji Temple. It is 600 yen for adults and 400 yen for children aged 4~12.
"Ichihara Zou no Kuni" is a zoo in Ichihara City. Ten elephants are raised here, and at the time of the show, performances such as soccer and dance are performed brilliantly with a large body. You can also touch the elephant, ride on back, hang on their nose, and take a commemorative photo together. In addition to elephants, there are about 100 kinds of animals like chimpanzees, capybara, hippopotamus and camels. In the park, you can experience feeding herbivores and get close to animals. There is also a restaurant and souvenir shop, so let's get in touch with animals while taking a break. Admission is 1800 yen for adults, 900 yen for elementary school students, 500 yen for 3 years old and over, and free for 2 years old and under. Please note that every Thursday is a closed day. Business hours are from 9:00 to 17:00. Since the last admission time varies depending on the season, it is recommended that you check before visiting.
"Mt. Nokogiri" is known as a treasure trove of strange rocks and scenic spots. The foot of the observation deck is the "Nokogiriyama Ropeway". The panoramic view of Tokyo Bay's ocean and the mountains beyond it can be seen in the large windows on the front, back, left and right of the gondola that rises at a steep angle for about 4 minutes. From the observatory, you can see the Miura Peninsula across Tokyo Bay, depending on the view, Mt. Fuji, Izu Amagi Mountain Range, and Izu Oshima. If you look in the direction of Tokyo, you will see the Aqualine "Umi-Hotaru", and the Tokyo Sky Tree that extends from the buildings depending on the weather. After enjoying the view, you can visit "Nihon-ji Temple" on the southern slope of mountain.
"Kururi-jo Castle" is a castle with a legend that it was built around 800 AD. It was abandoned in 1872, but was restored in 1979, and "Kururi-jo Castle Welfare Museum" was created. "Kururi-jo Castle Welfare Museum" displays the lifestyles of ancient people living at that time, based on pottery and wood products excavated in Kimitsu City. The castle is surrounded by abundant nature, and you can enjoy a stroll on the well-organized promenade.
"Kominato Tetsudo" is a railway that runs on a 39.1km route from "Goi Station" in Ichihara City to "Kazusa Nakano Station" in Otaki-cho. The vehicle is a diesel car that runs on diesel engine and fuel. It is the oldest and has been in use since 1962, and its appearance on the lush route is very beautiful. At present, it operates 59 weekdays with 14 vehicles, and the average number of passengers a day is about 4000. If you like trains and countryside, you can enjoy a day of the railway trip while enjoying the scenery.
"Uchibo Area" is about 1 hour ~ 1 hour and half by driving from Narita.
Please visit if you are interested in here!
Nokogiriyama Nihon-j 日本寺
〒299-2100 千葉県安房郡鋸南町元名184
0470-55-1103
https://maps.google.com/?cid=13856307049065887239
Ichihara Zou no Kuni 市原ぞうの国
〒290-0521 千葉県市原市山小川937
0436-88-3001
https://maps.app.goo.gl/JgW8Hjo3jpGL22fV7
Nokogiriyama Ropeway 鋸山ロープウェー
〒299-1861 千葉県安房郡鋸南町元名 富津市金谷4052−1
0439-69-2314
https://maps.google.com/?cid=1762356736054006106
Kururi-jo Castle 久留里城
〒292-0422 千葉県君津市久留里 字内山
0439-27-3478
https://maps.app.goo.gl/bJZAXba4Tpm6WaJG7
Kominato Tetsudo Kazusa Nakano Station 小湊鐡道 上総中野駅
〒298-0262 千葉県夷隅郡大多喜町堀切
https://maps.google.com/?cid=5065440667439150261
We will post more information in other time!
If you have question , worry , anything to know,
please feel free to get contact with us !!
Thank you so much for checking !!
スポンサードサーチ