Hakuba Mori no Wasabi Farm Auto Camping Site (Nagano)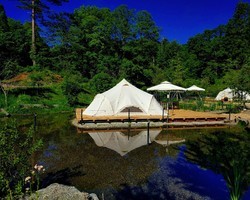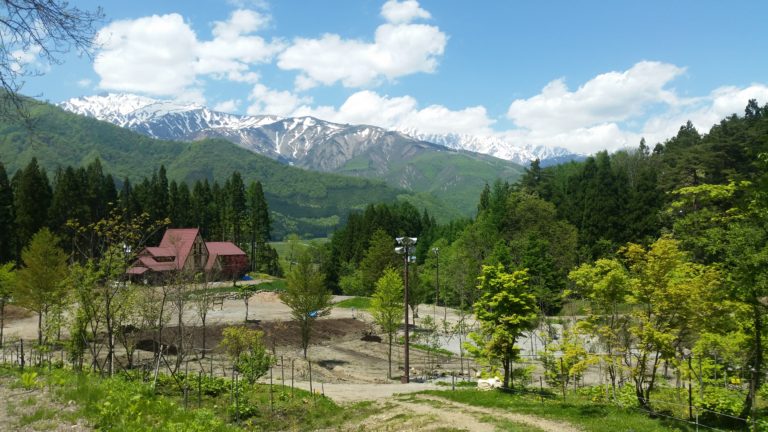 スポンサードサーチ
Hakuba Mori no Wasabi Farm Auto Camping Site (Nagano)
白馬森のわさび農園オートキャンプ場(長野県)
Address :
19520-1 Sinjyo Hakuba-mura Kitaazumi-gun Nagano
Phone 0261-75-3355
Access :
Nagano way
About 50 km from Azumino IC,
90 minutes
Period:
4/1~11/30
(The part of the power supply site is from the middle of March)
Hakuba-mura famous for ski and a snowboard in winter is the nearby location of the nature and the distance naturally in particular in abundant Nagano-ken.
There is how to enjoy oneself each four seasons with spring, summer, autumn and winter. The flower of Japanese horseradish in spring, a firefly in early summer, and colored leaves in autumn.
It's possible to see North Alps in immediateness here.
A profit experience of Japanese horseradish can be done at a farm.
Auto site, a power supply site, Dog orchid site and Grand ping site can receive camp pleasantly according to the situation.
There are a convenience store, a supermarket and day trip hot spring facilities in the circumference.
A car even puts in the site in by all sites, so the baggage progress is easy.
There is rental of a tent, TAPU and a barbecue set, and there is also sale of firewood.
A charge for smart phone and the home electronics of the rice cooker can be used.
When even preparing the ingredients by a popular Grand ping, empty-handed, you can have time comfortably like a hotel.
TAPU has been established by Grand ping site, so without also getting wet with rain, you can barbecue.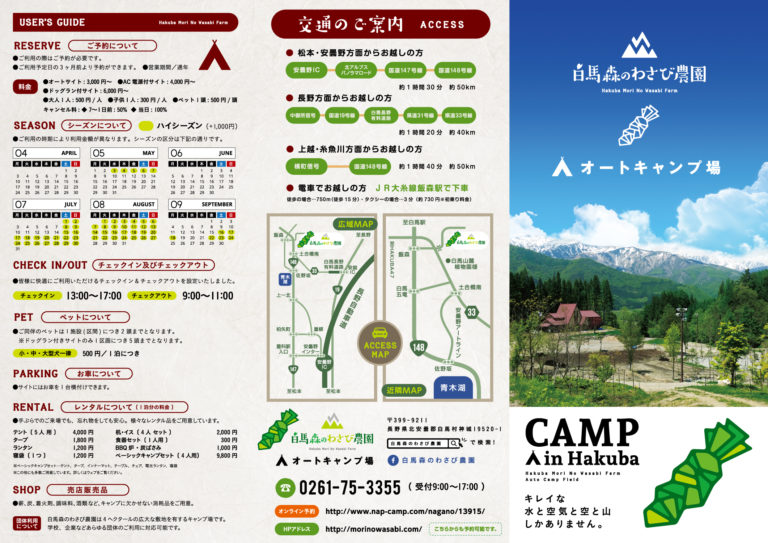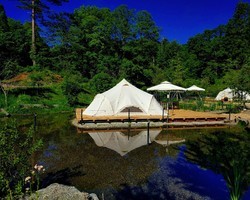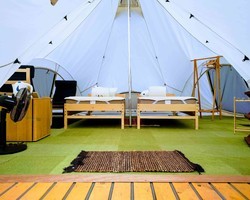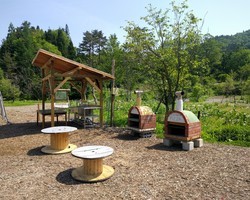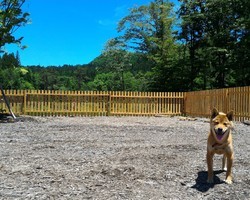 スポンサードサーチ
Auto Camping Site Grand ping Hakuba Mori no Wasabi Farm RVpark