Harunako Auto Camping Site (Gunma)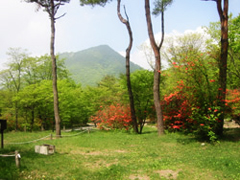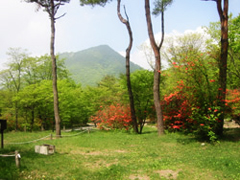 スポンサードサーチ
Harunako Auto Camping Site (Gunma)
榛名湖オートキャンプ場(群馬県)
Address :
854 Harunako-cho Takasaki-shi Gunma
Phone :
027-374-9600
Website :
Access :
Kannetsu way
About 20 km from Shibukawa-ikaho IC,
50 minutes
Period:
At the middle of April – at the middle of November
"Campsite gentle with small children and family"
A changing a diaper seat is installed, and a restroom is provided by with a wash let and hot water for style milk, and the hot-water supply in a sanitary ridge is free.
A section of kids can be established and do a nature craft experience.
A tour for children is also planned in a morning and nightfall. There is other service which takes charge of children at the time of preparations of dinner and withdrawal.
"AED" (the automatic extracorporeal system defibrillator) is installed in a center house in a campsite.
MEDIC First Aid undergoes discipline of a child care plus (first aid aid to an infant, a baby and an adult) for a staff in a campsite. An international license of Wilderness First Aid – outdoors accident first aid lifesaving way-is acquired.
Even if a child becomes sudden in physical condition badness, you can consult immediately.
The green in the base in Haruna-san and the forest of a water oak of 1140 meters of altitude is an abundant campsite.
To enjoy nature here, while being as natural as possible, installation of playground equipment is held at a minimum. I'll recommend to take a walk through a trekking course of in the campsite and neighborhood while hanging a hammock and asking voice of a wild bird.
In addition to a usual campsite.
There is a faced campsite with an AC power supply in the camper.
There is also a bungalow.
There are a shower room, a laundry section, rental items and a stand in a center house.
Boat play and fishing can be enjoyed at Haruna-ko Lake near the campsite.
There is a fireworks event in summer.
http://harunavi.pya.jp/wp/
A hot spring is at 3 minutes by car from a campsite. When a campsite is used, you can have a discount ticket.
An altitude is high and summertime can have time coolly, and is comfortableness, but chill in the morning will be beyond a plain because it's located in more than 1000 m of altitude.
I'll also take reliable cold protection in a morning and evening in midsummer.
Pet accompanying is possible in Haruna-ko Lake autocamping place.
A reed (within 120 centimeters) and a gage will be used at the inside of the hall, and manages tightly in the user's other trouble so that it won't be.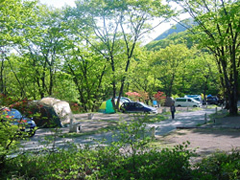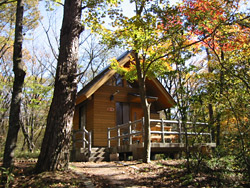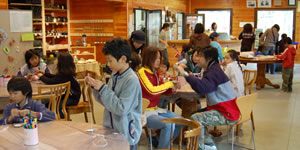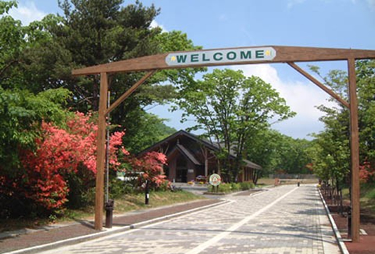 スポンサードサーチ
Auto Camping Site Camp Field Harunako Auto Camping Site RVpark