Kouri Bridge is beautiful bridge!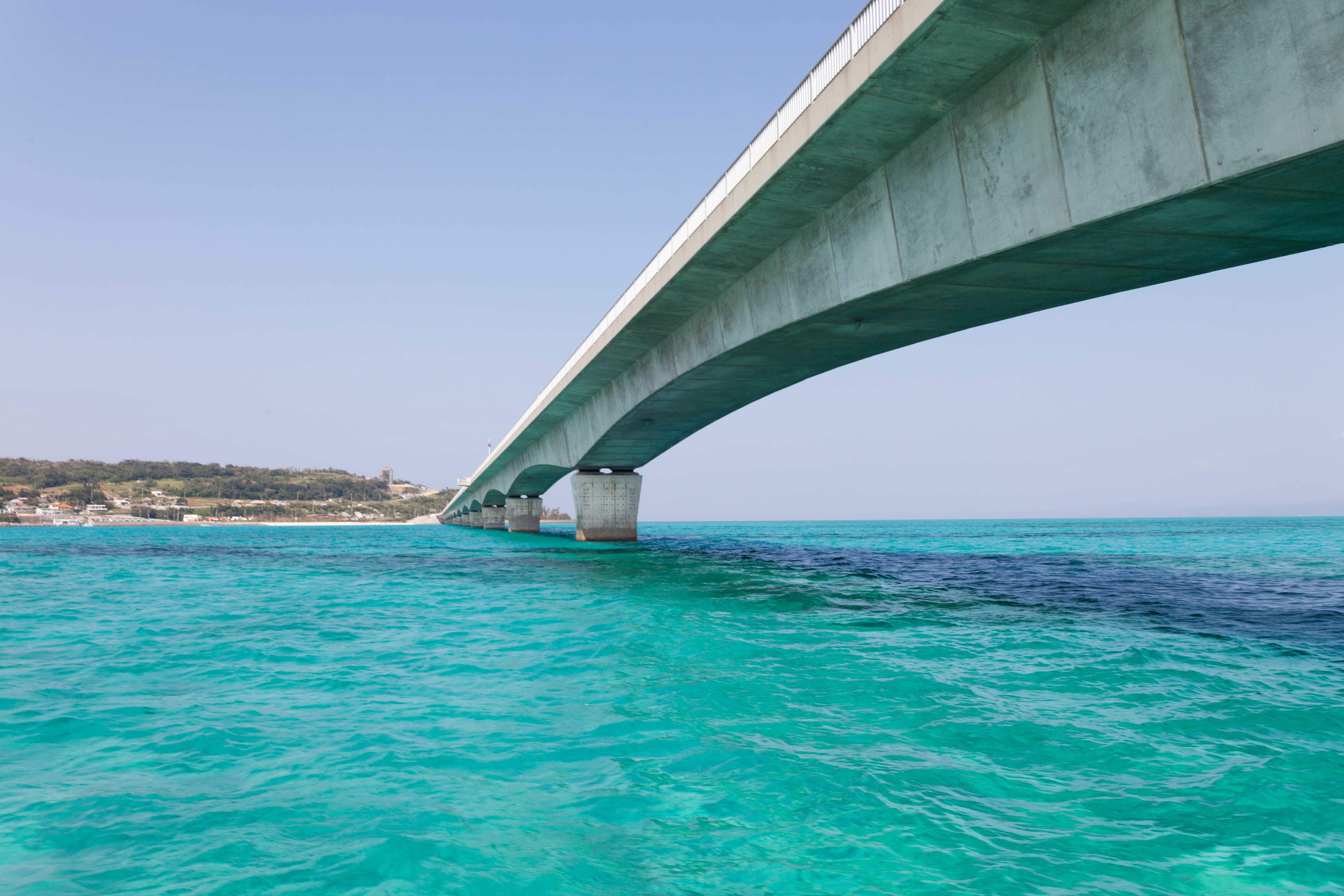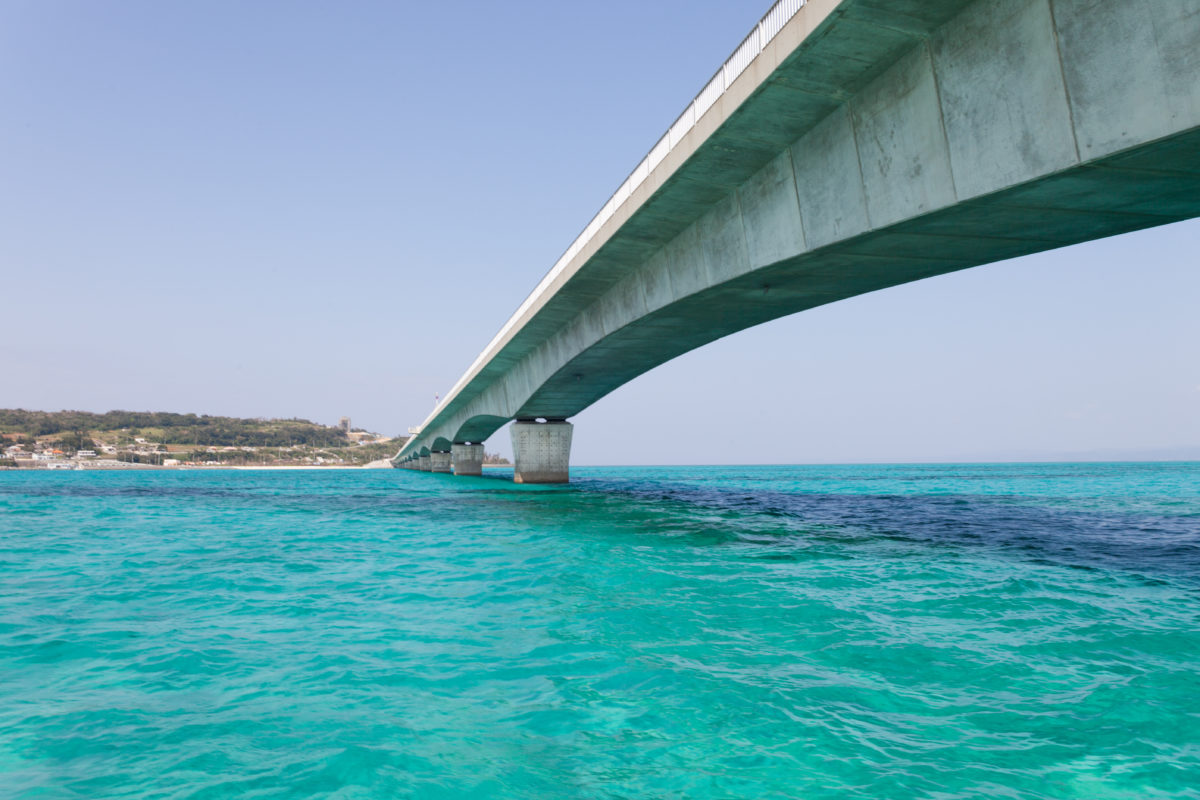 Kouri Bridge is said to be the most beautiful bridge on the main island of Okinawa. If you drive here, you can feel as if you are driving on the sea. Kouri Island was originally a remote island in the northern part of the main island of Okinawa. A small island surrounded by the emerald green sea.
Despite being a remote island that can be easily reached by car, the sea on Kouri Island is very transparent.
It is an island visited by many tourists for the wonderful scenery.
There is a beach at the entrance on the left side of the island across the bridge. Just looking at the bottom of the sea from the coast, you can see the vivid fish unique to southern countries. The charm of Kouri Island is that the night sky and the sky look beautiful.
As you drive through the island, you can see sugar cane fields and see the nostalgic scenery of Okinawa. It is an ideal island for driving in an open car.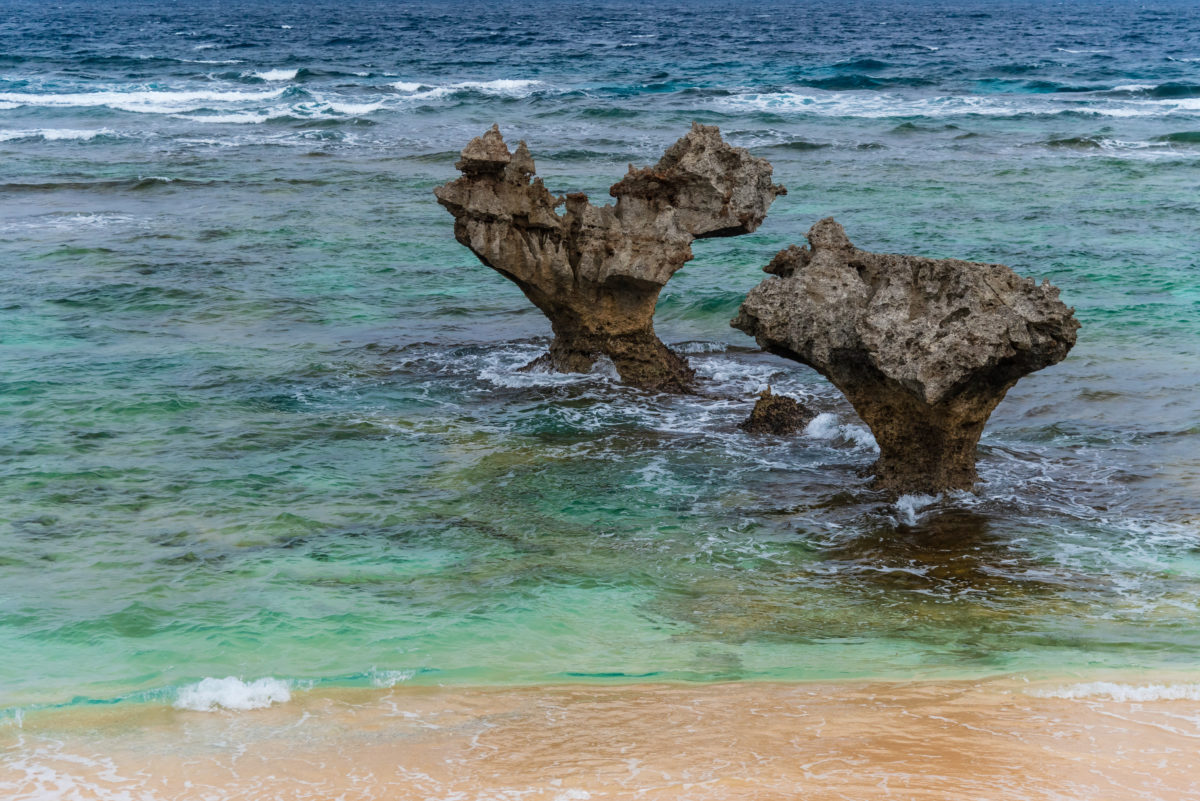 There is a heart-shaped rock on Teine Beach on the north side of Kouri Island.
It was introduced in a TV commercial featuring a popular idol group, and the heart-shaped rock has become a popular spot.
In addition, legends such as the Okinawa version of Adam and Eve remain. There is a tradition of "Koi no Shima" and "God Island" since ancient times. In the first place, the origin of "Korishima" is said to be the island of love.
Therefore, it is an island where couples come from all over Japan.
https://www.google.co.jp/maps/@26.7033704,128.0086517,15z?hl=ja
スポンサードサーチ