sushi restaurant "Owashi" in Motobu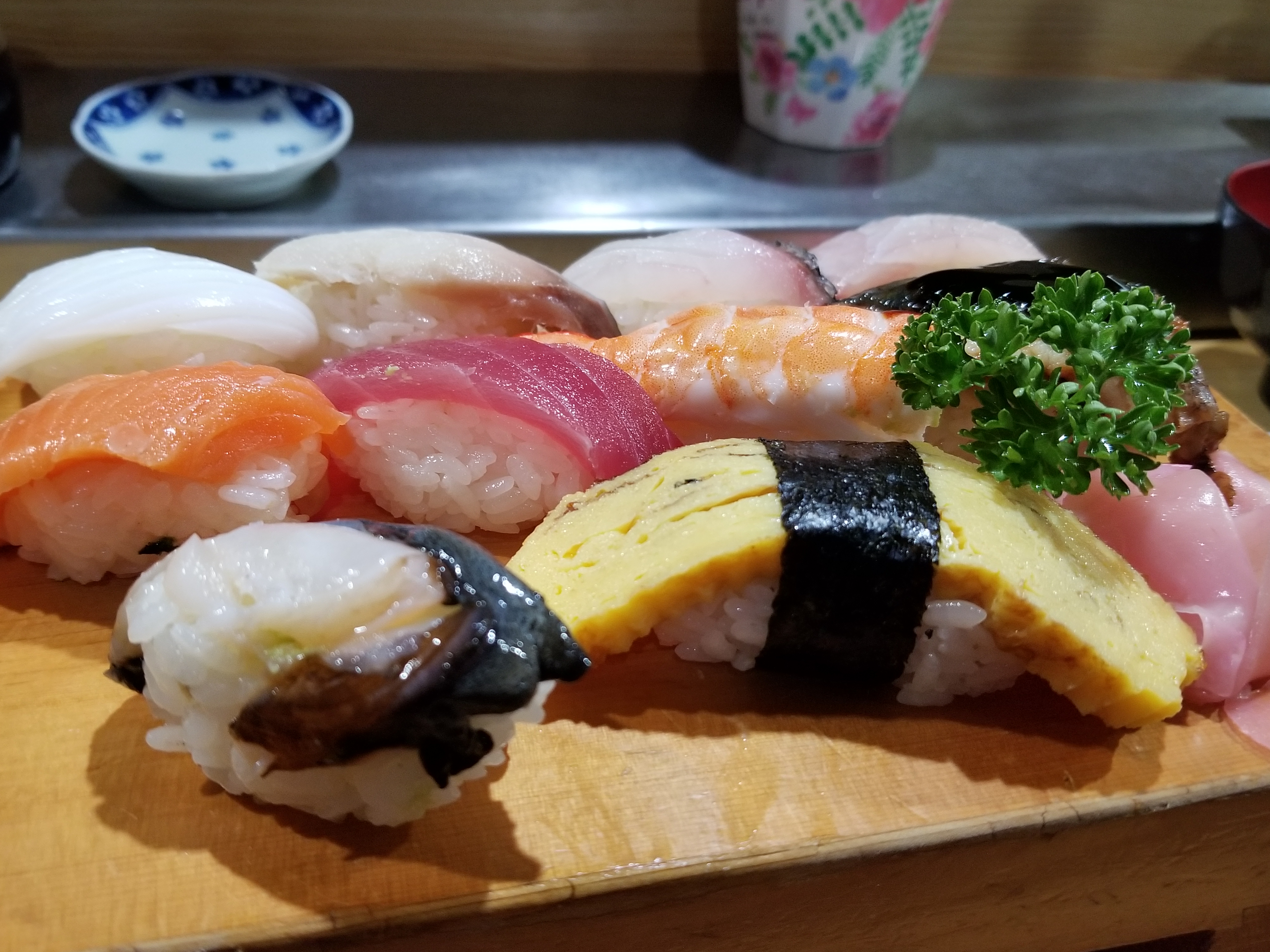 スポンサードサーチ
Sushi and Ramen restaurant "Owashi" in Motobu
"Owashi" is a sushi restaurant, but ramen is also delicious.
First, when I heard about this sushi restaurant, "Owashi" from a local acquaintance, I thought it would be a mistake.
Even so, sushi shop craftsmen don't want to offer meals other than sushi because there are many people who are particular about it.
In Japan, there are many drive-ins along the national highway, but restaurants that offer anything from "sushi, tempura, salmon, yakiniku" are always tasteless.
The place of "Owashi" is near Motobu Bridge in Motobu Town, northern Okinawa Prefecture.
Well, I doubted, I went to "Owasshi" anyway.
What's more surprising is that "Owasushi" is very cheap.
Kamisushi (800 yen) and ramen (400 yen).
And
Despite going before the store opened, I finally found the last three counter seats.
Not only local but also Japanese tourists are very popular.
In addition, there are many foreign tourists, Americans, Europeans, Chinese, Taiwanese, Koreans, and many other countries. .
Kamisushi. Rice is small, but sashimi is big.
It 's very fresh and delicious.
It comes with soup.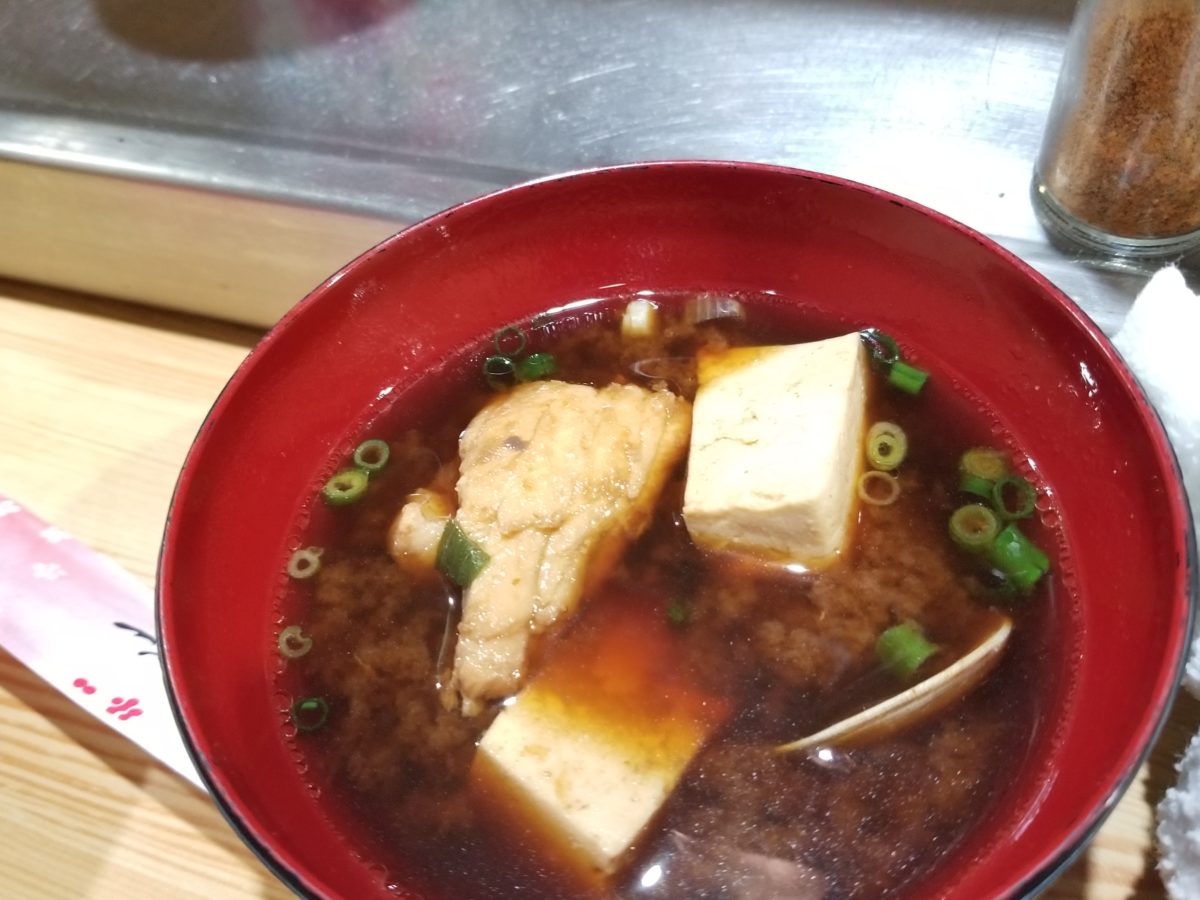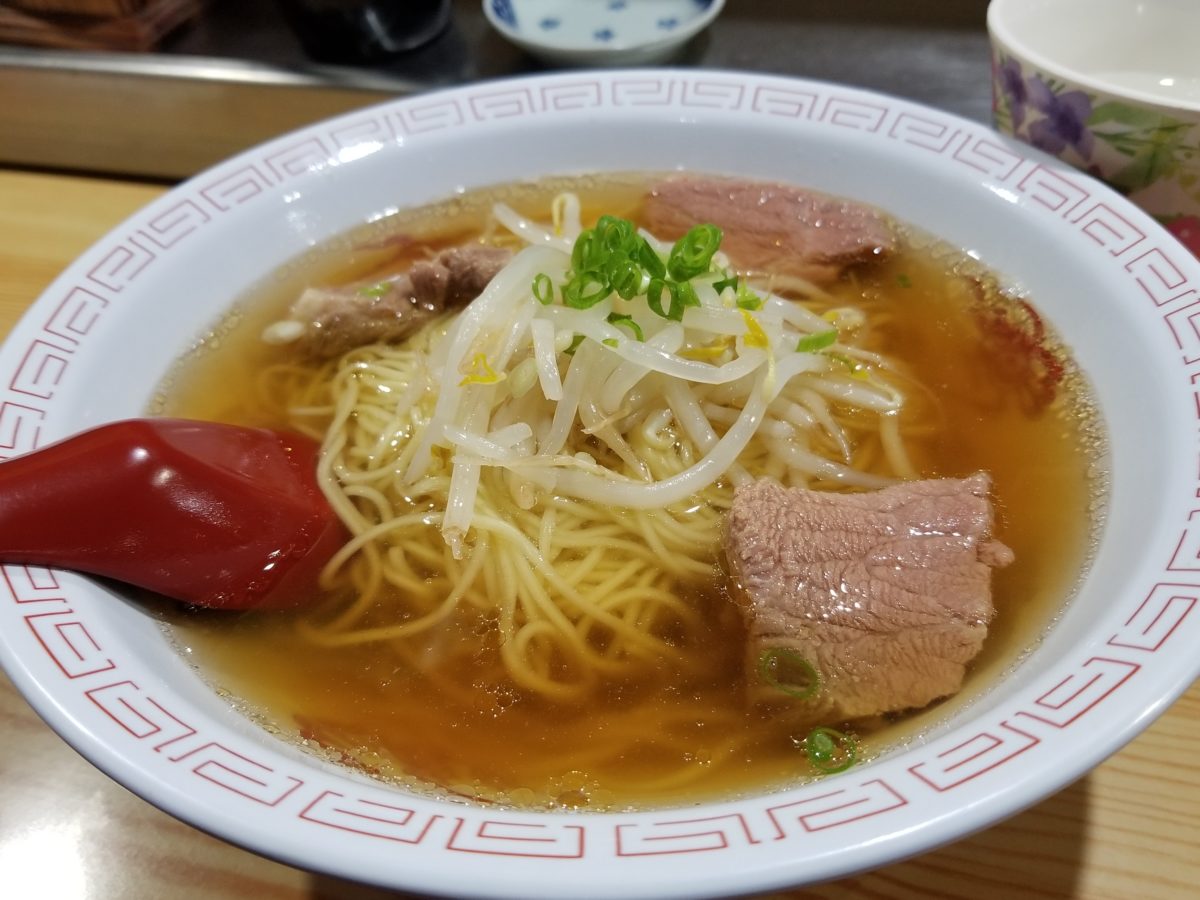 Next, ramen is soup transparent.
Traditional soy sauce ramen with 3 slices of pork and bean sprouts.
If you like pork bone ramen, it may not fit your mouth.
If you like light ramen like me, you will love it.
Salmon and tuna sushi were popular with foreign tourists.
Review
During the summer vacation in August, I went with five families.
I ordered 5 god sushi, 1 flyer sushi and soy sauce ramen for 5 people. Everything was very delicious. It is a very cheap and friendly store in your wallet.
The smile of the clerk was great and we enjoyed the meal.
Use this shop when you come to Okinawa.
The best hospitality and value for money ️ I'm always calm
I had dinner on my way home from Churaumi Aquarium.
It was open at 6 o'clock, but some customers were waiting.
First, I ordered Kamushi. The price is 800 yen.
Looking at the menu, everything is cheap.
Sushi and fresh ingredients were very tasty and the shari was too big. The taste o soup contained fish and it was delicious.
Although it was a sushi restaurant, a restaurant like an izakaya where children and adults can easily go was good.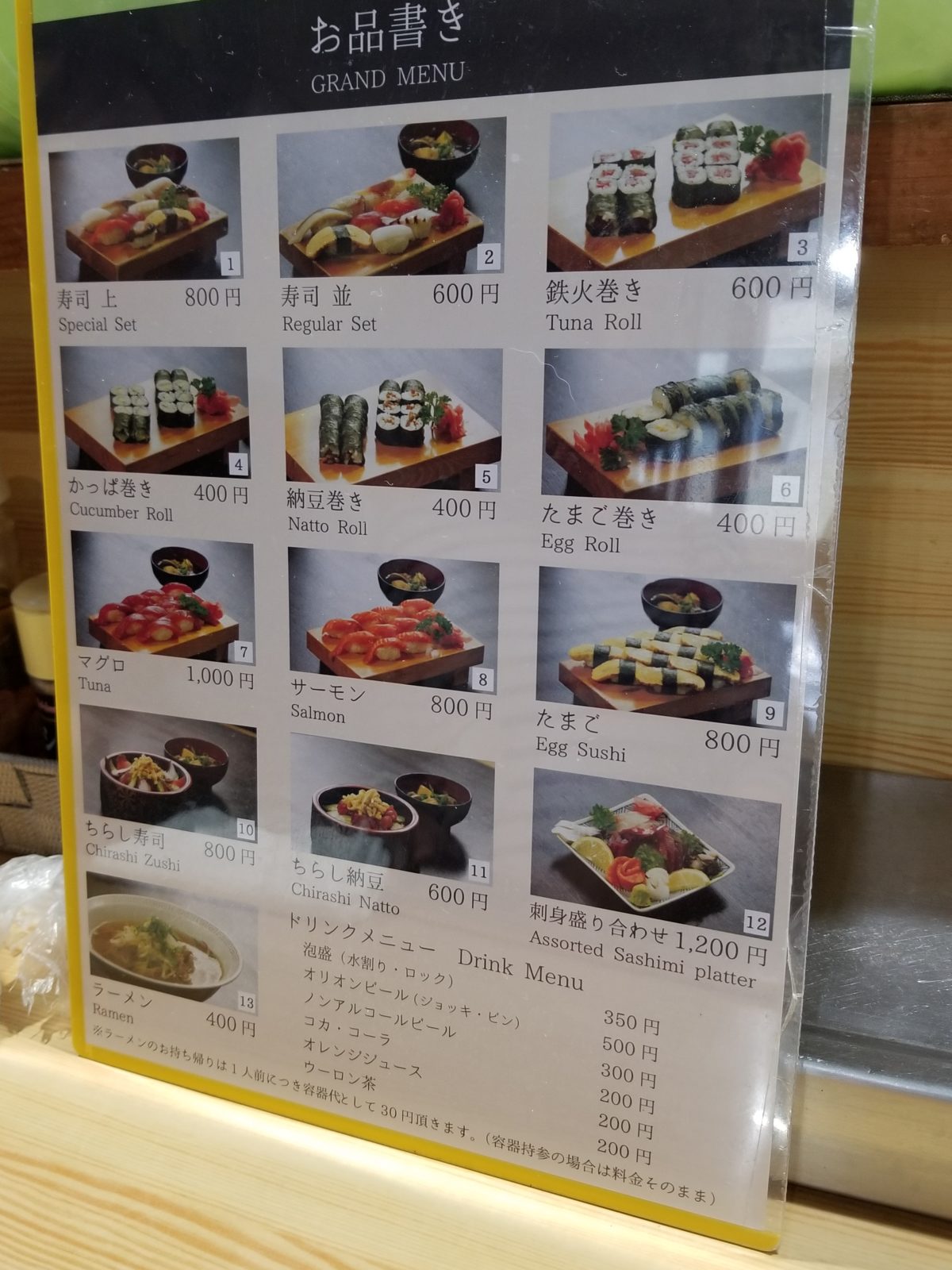 スポンサードサーチ