"Minna-jima" (Croissant Island)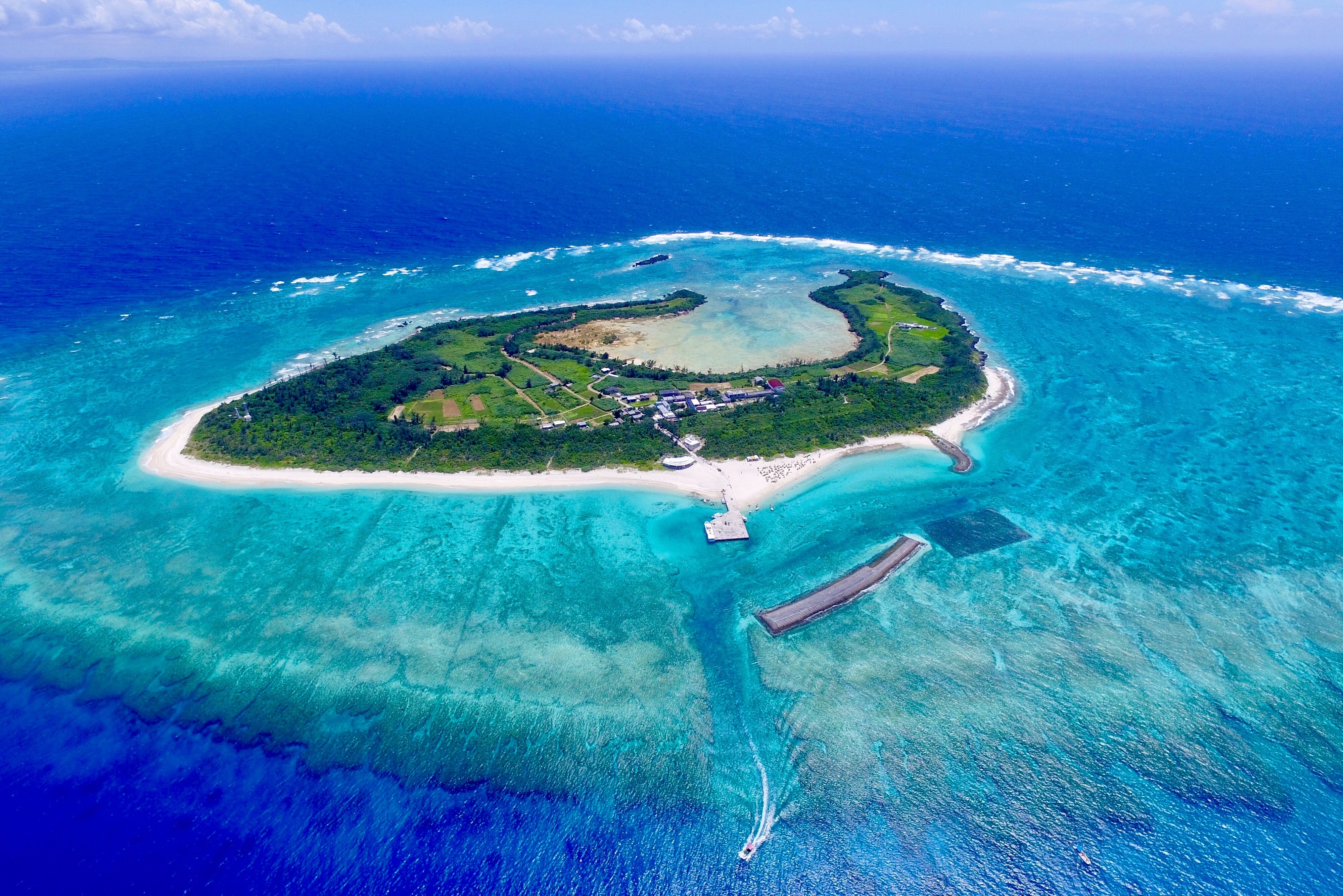 スポンサードサーチ
"Minna-jima" (Croissant Island) , a 15-minute ferry ride from "Toguchi" Port near the Okinawa "Churaumi Aquarium",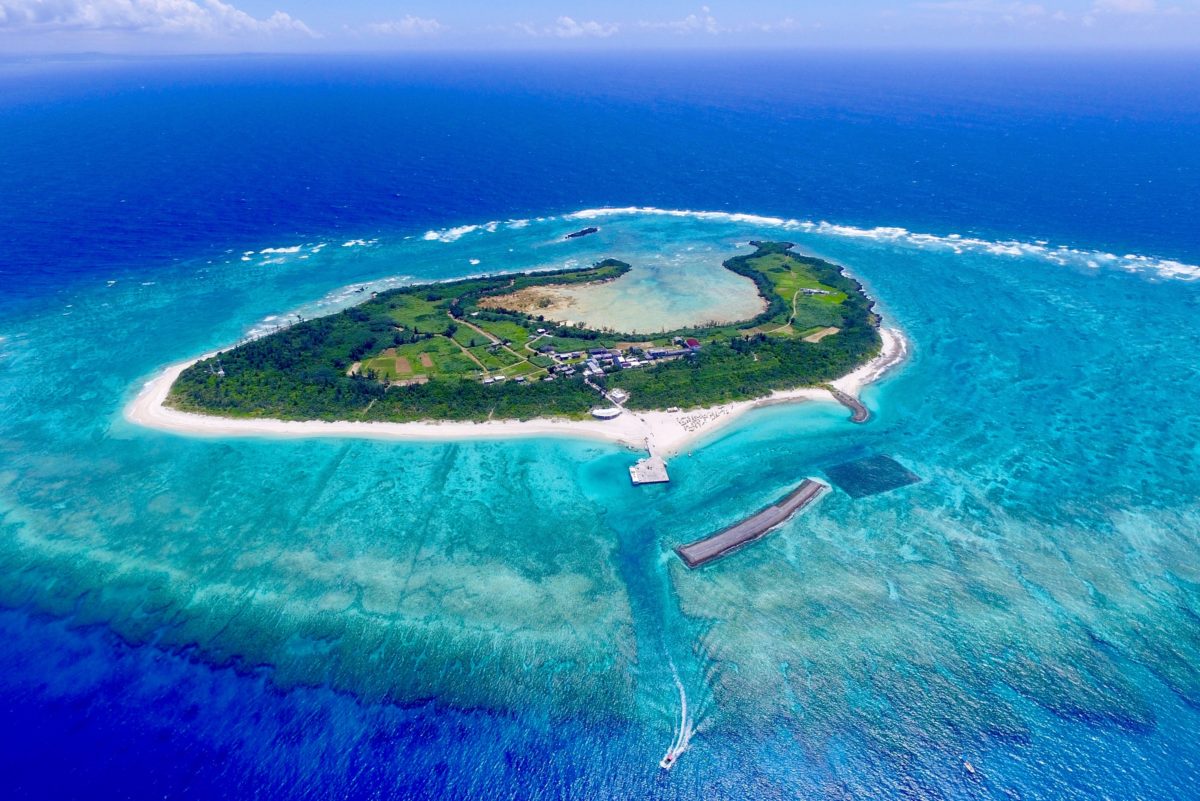 "Minna Island" "Croissant Island"
"Minna-jima"is a small island on the west coast of the main island of Okinawa. This island is called "Croissant Island" because it looks like a croissant when viewed from an airplane.
This is fortunately taken from an airplane.
how is it?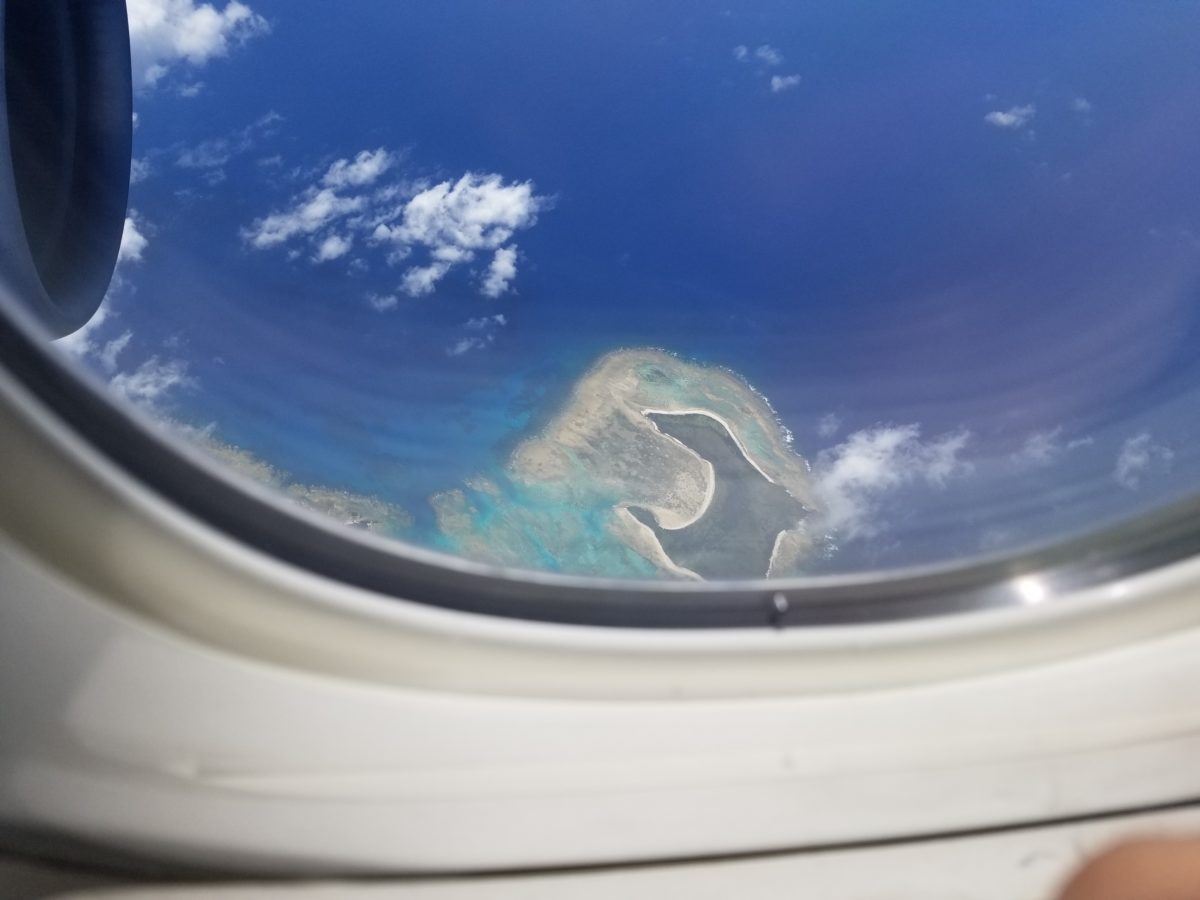 It is one of the islands where you can enjoy day trips.
15 minutes by high-speed boat one way. It's a small island about 4 kilometers that you can walk around.
However, even after running for 15 minutes on a high-speed ship, the sea on Croissant Island is overwhelmingly transparent.
The beach continues as long as you can see the white sand.
<Contents>
About "Croissant Island"
2 How to get to "Croissant Island"
3 How to play for everyone!
About "Croissant Island"
The total population of the island is said to be about 40-50.
Usually it is an unpopular island, but more than 60,000 tourists visit every year, especially in summer.
This number tells the charm of this island.
In addition to convenient transportation 15 minutes by high-speed boat from "Toguchi" Port on the Motobu Peninsula,
The highlight of tourism is the most beautiful sea you can't imagine in Japan.
The sea is shallow and ideal for swimming. In addition, the colorful coral reefs that surround the island, small "nemo", and tropical fish are popular with many divers.
It's a small island and it's about 4 km around it.
Interested in the end of "Croissant Island"?
I went there because I was interested in both ends of "Croissant Island".
This is a photo.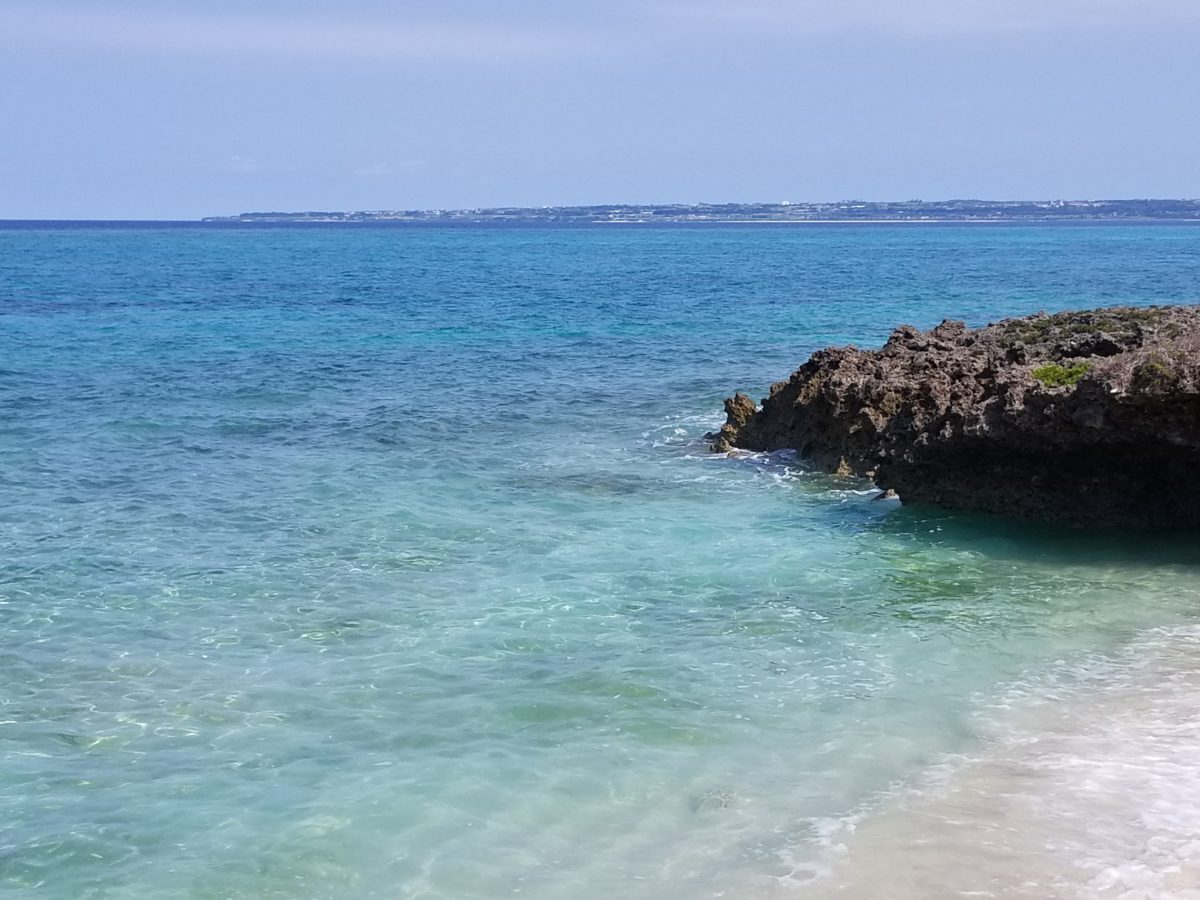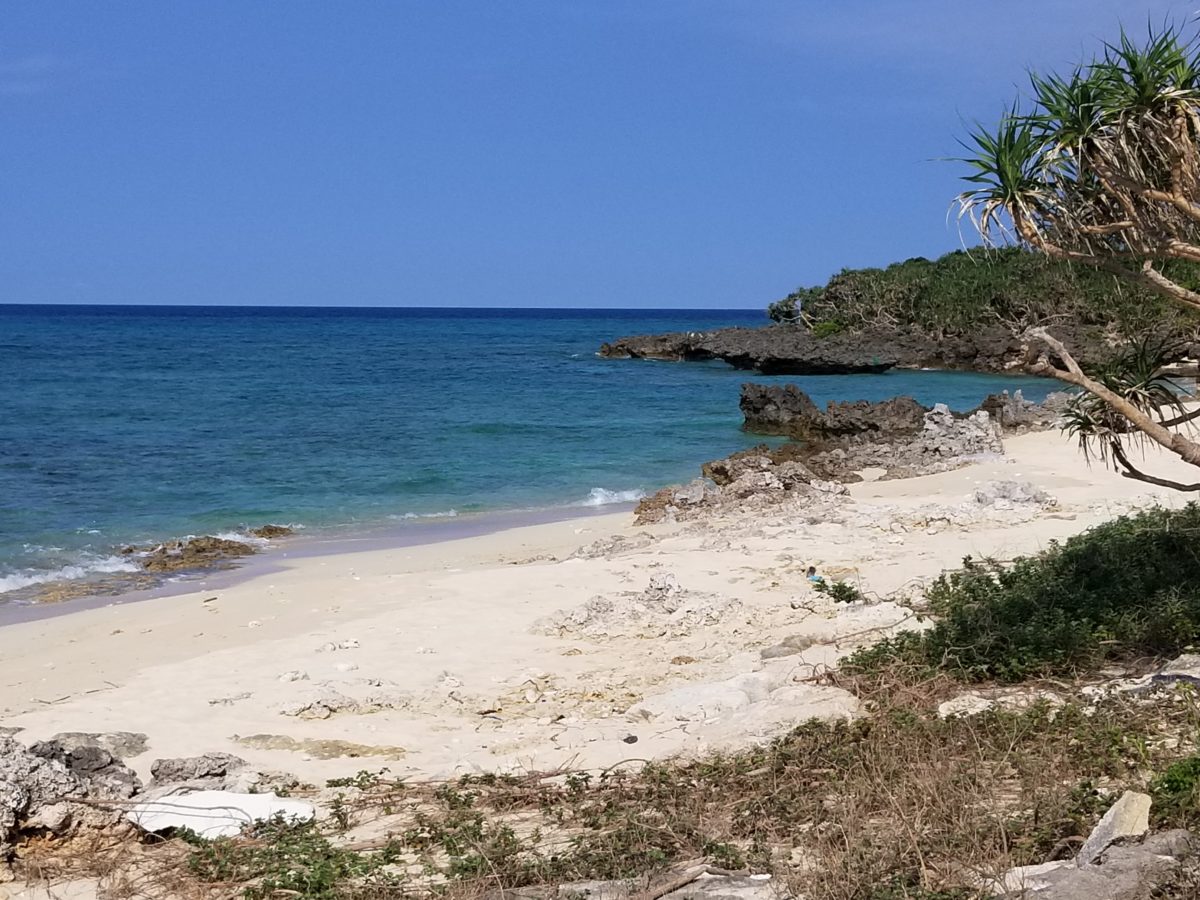 I do not recommend going there,
If you go to both ends, it takes about an hour and a half.
Unfortunately, the sea in the middle of the croissant is not so beautiful.
2 How to get to  "Croissant Island"
To Croissant, you can go to the  "Toguchi" port of the Motobu Peninsula with the high-speed boat "New Wing Minna".
The "Toguchi" port on the Motobu Peninsula is about 2 hours by car from Naha. It takes about two and a half hours by express bus.
The high speed ship changes the timetable according to the season.
In the summer top season, we travel once per hour.
However, this ferry ticket cannot be reserved in advance.
Purchase at the window on the day, but this is reserved for all seats.
Therefore, in the top season, it is recommended that you line up and secure a ticket before the counter opens. If it is just before leaving the port, it may be sold out and not ride.
There is also a way to make a reservation in advance.
To participate in marine activities. This includes high speed ship tickets.
We will also introduce high-speed ships.
The cabin has a seat and is air-conditioned.
There is an open deck in the back, especially on your return flight, where you can enjoy the sea breeze while watching the island.
3 How to play for everyone!
 Croissant Island's biggest attraction is its highly transparent sea and white sandy beach.
In summer, a jellyfish-free net is installed and there is a guard, so even families with small children can play with peace of mind.
Umbrellas and snorkeling rentals are available on the beach.
If you make a reservation, you can enjoy various marine activities from banana boat to scuba diving.
Rakuten Travel (Taiwan)
スポンサードサーチ